Categories
Categories
Brands
Brands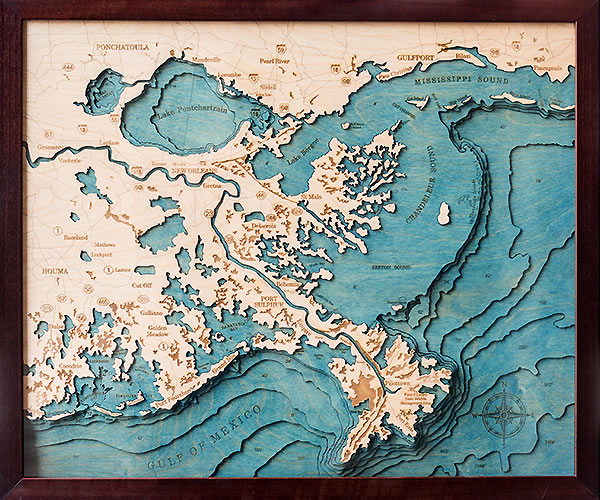 Customizable Maps
Note:
Customizable Maps are made by a different manufacturer than our Stock Maps. Due to the hours of development time and cost that goes into each Stock Map, it is impossible to offer a comparable custom map at the same cost.
With our Customizable Maps, you have the ability to add details of your choosing. In doing so, you will create something that is artistically distinctive and highly personalized. Our design team sources and consults current satellite images and published bathymetric charts (underwater equivalent of topography) of various waterways to create blueprints for unique and scientifically accurate nautical maps.
Right: Mouth of Mississippi River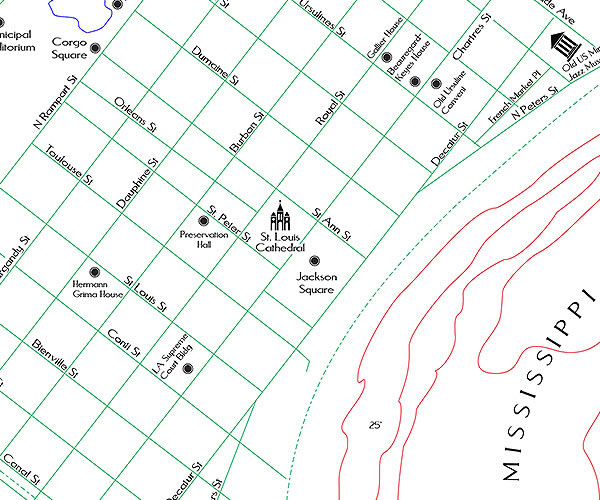 Tailor-made For You
Our team is able to add your specifications to any of the maps or proofs on our website designated as 'Customizable'. Highlight special points of interest anywhere on your map with symbols and/or text or inscribe a meaningful message. Unlike our Stock Maps, where the map area and points of interest are fixed, our Customizable Maps are tailor-made for you. Each Customizable Map is available in various sizes (although many areas are best shown at a specific size and orientation) allowing you to select a design most suited for your needs.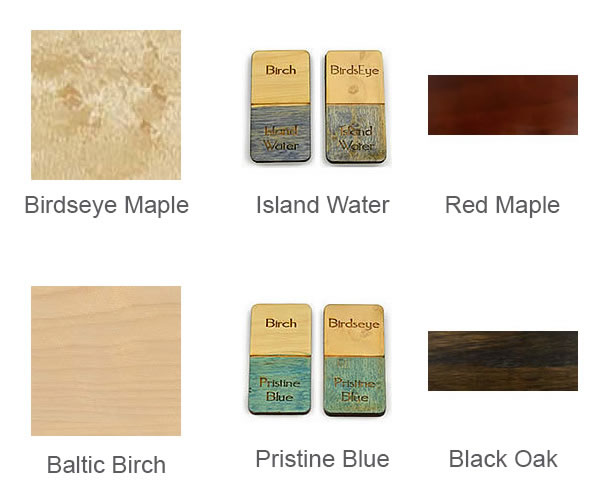 Options
Standard sizes are available as follows (framed dimensions):
9" x 18" x 2"
12" x 15" x 2"
14" x 26.5" x 2"
18" x 22" x 2"
24" x 30" x 2"
24" x 42" x 2"
Prices range from $295 - $995 and are determined by size, premium wood upgrade and details added. Further customization is available with these selections:
Black Oak or Red Maple frame stain
Island Water or Pristine blue water stains
Premium wood upgrade to Birdseye Maple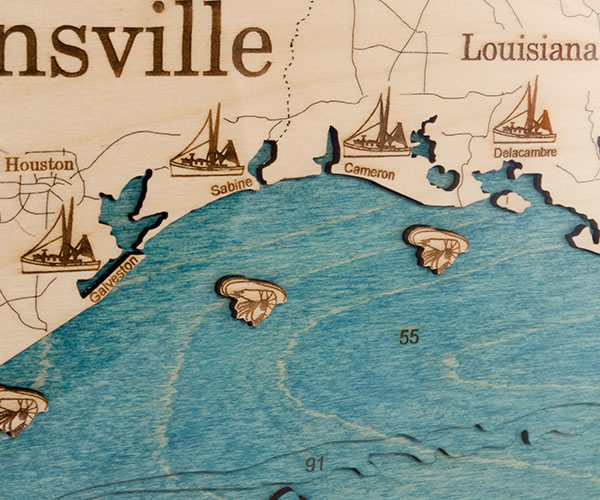 Process
Once your details are added to the blueprint and is approved, your map will go in queue for production. Every map is cut from a large piece of wood with a laser cutter. All the fine details on the surface are etched with lasers, stained, and then glued and assembled by hand. Production times vary dramatically, so it is best to submit your order way ahead of time if you have a specific timeframe.All customizable maps are proudly designed, manufactured and assembled in the USA.

Add your own custom features to create an extraordinary work of art that tells a unique story. Commemorate and celebrate a significant milestone in someone's life - whether it's a new home, wedding, retirement, birthday, holiday or simply, a favorite place. Our team has worked on countless creative map projects for many occasions and is happy to assist and guide you.
Customizable Map Locations
Alabama
Alaska
Arkansas
California
Connecticut
Florida
Georgia
Hawaii
Illinois
Indiana
Iowa
Louisiana
Maine
Massachusetts
Michigan
Minnesota
Mississippi
New Hampshire
New Jersey
New York
Ohio
Oklahoma
Oregon
Pennsylvania
South Carolina
Tennessee
Texas
Utah
Virginia
Washington
Wisconsin
Wyoming
Canada
Caribbean
Don't see your map listed? Be sure to check out our Stock Maps list too. If you still don't see it, submit a request.